Rev. Kurt Condra, Senior Minister
Email: revkurt@unityns.org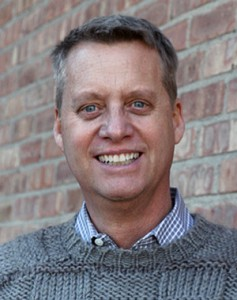 Rev. Kurt Condra's mission to speak, write and teach spiritual principles by living full out and blessing the world, inspires all his work. He is committed to demonstrating unconditional love and spiritual light throughout his activities, responsibilities, and experiences, in daily life, at Unity and within the greater community.
He has a passion for inclusive ministry and social justice, serving on the board of Evanston Pride, and as a certified Racial Equity Institute facilitator. His weekly "Shoreline" blog provides practical support for applying spiritual teachings and practices in daily life. He is a "Unity Magazine" columnist and frequent contributor to Unity publications, including "Daily Word," Lent and Christmas devotionals, and pamphlets on healing, prosperity, relationships and more.
Ordained by the Association of Unity Churches in 2004, Kurt began his ministerial career as Associate Minister at one of the movement's largest churches, Unity Church of Dallas. He was named Senior Minister at Unity on the North Shore in 2010, and has brought creative change as needed, and the vision and faith to provide a remembrance that the power of the universe, the power of God, is always present within and through each one of us.
Our Board Members
Email: Board@unityns.org
Kathy Leoni, Board President
Elissa Foster, Vice President
When I am fully present and connected to the part of myself that is eternal, I respond to complexity and struggle with a sense of true peace and vigorous hope.
John Lindner, Secretary
"The world is what you believe it to be, and it changes as you change." – Byron Katie
Susanne Lam, Board Member
"The past, present and future are really one: Today!" ~Harriett Beecher Stowe
Jan Beladi, Board Member
"Unity on the North Shore keeps me centered and knowing that I am loved!"
Evan Lindner, Youth Representative
Staff
Jasmine Sassack, Executive Director
Email: jasmine@unityns.org