Our Story of Being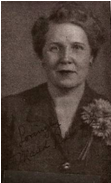 In 1937, Maud Kellogg opened the first Unity center in Decatur. A year later she was ordained as a Unity minister. In 1941, Maud Kellogg also became the part-time leader of the Unity center in Springfield. She maintained offices in both cities, with a secretary in each. In 1949, Rev. Kellogg sought and and received authorization to start a center in Evanston, IL. Rev. Kellogg started by renting a room in the Evanston Hotel, at the NE corner of Main St.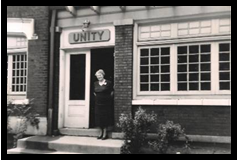 In 1950, the Unity Center of Christianity was incorporated and soon had grown attendance enough to require the use of the hotel ballroom.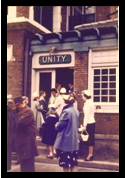 In the 1950's – as attendance climbed – Rev. Kellogg and church leaders envisioned a new building. Church members raised nearly $60,000 and in 1955 two lots in northwest Evanston were purchased, at the corner of Central Street and Ridge Road. The lot was empty, except for a small real estate office at the corner, which became the "Little Chapel." Daily prayer services were held to pray for the prosperity to build.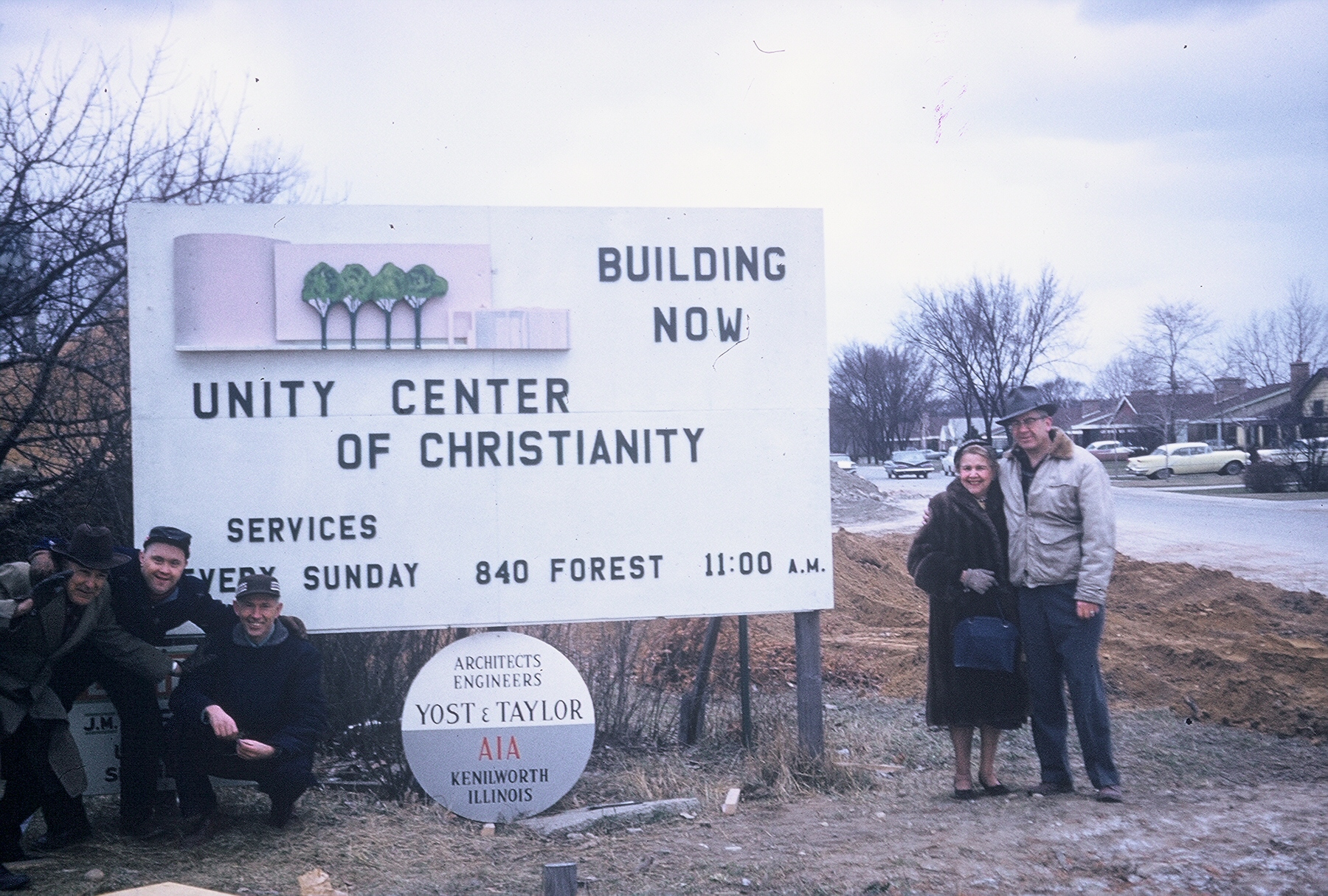 In 1956, the congregation approved a plan, bold in scope, modern in design. But of course, funds needed to be raised, so the church undertook a wide variety of projects, such as Christmas bazaars, raffles, etc. Eventually, enough funds were raised to break ground in 1959.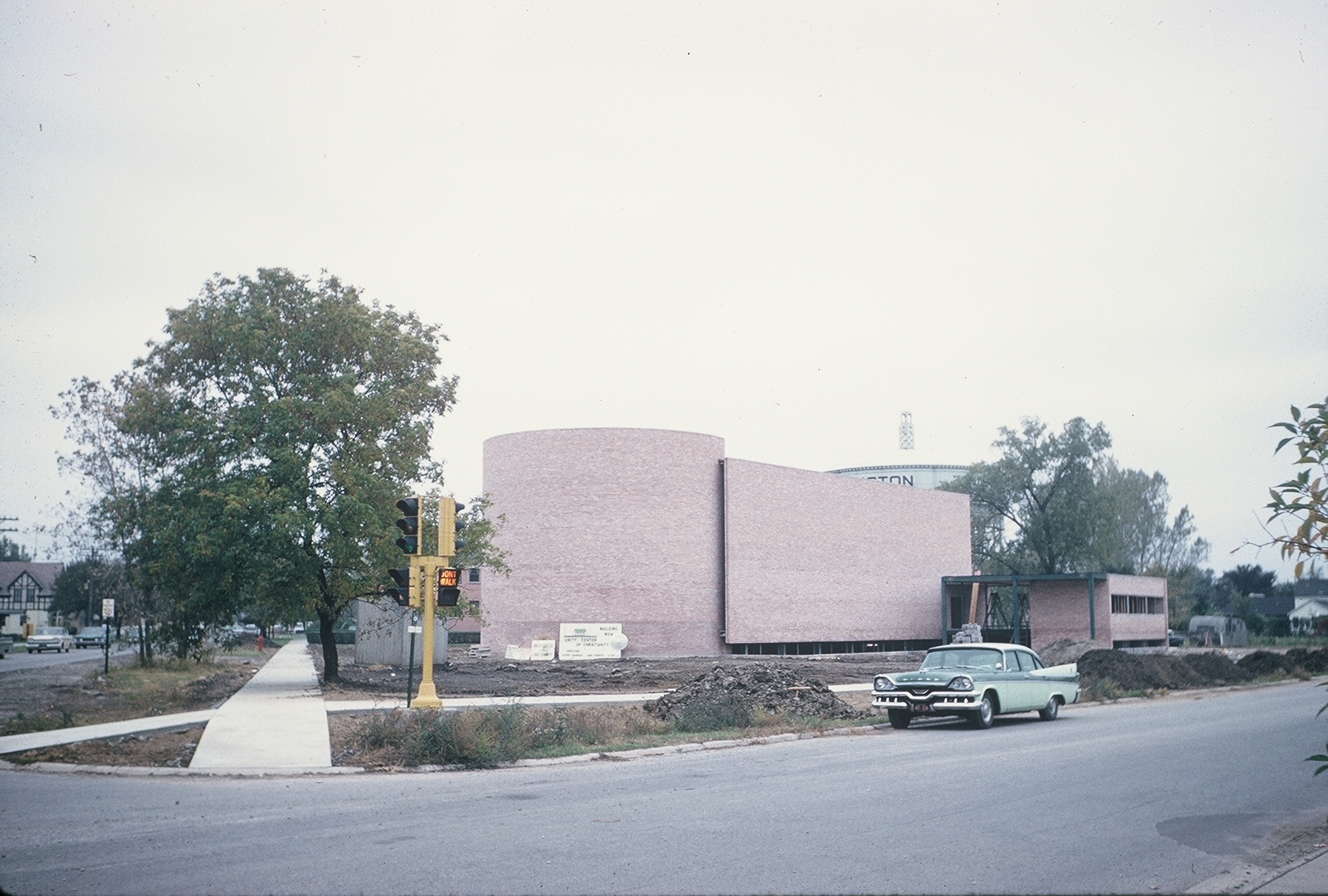 Construction proceeded rapidly and on Christmas Eve 1960, the first worship service was held in the new "Unity Temple."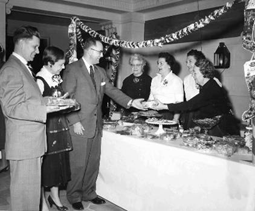 During Rev. Kellogg's tenure, the Unity Center of Christianity (as it was known) participated broadly in Evanston civic life. From radio programs at the North Shore Hotel, to floats in the 4th of July parade. The church continued to thrive under Rev. Kellogg's leadership until her resignation on March 1, 1965. She passed away three weeks later.
Our next permanent minister was Rev. Ross Goodman, who served from 1965 until 1972.
Ministers and Leaders who have led UNS
Rev. Maud Kellogg Founder October 18, 1949 to March 21, 1965
Rev. Wilma Powell, Interim March 7, 1965 to June 30, 1965
Rev. Ross Goodman, July 1, 1965 to August 1, 1972
Rev. Robert Means, August 1, 1972 to September 1975
Rev. W. Lawrence Kendrick, November 1975 to July 17, 1977
Rev. Helice Greene, Interim July 1977 to February 1978
Rev. Robert Wasner, February 15, 1978 to April 1980
Rev. Amalia Frank, Associate, December 1, 1978 to February 1980
Rev. Alec Evason, July 1, 1980 to February 1, 1987
Rev. Sarah Matoin, Interim, February 1, 1987 to August 1, 1987
Rev. Jack Poole, August 23, 1987 to April 1994
Rev. Jack and Susan Eng Poole, July 1, 1990 to April 1994
Rev. Sarah Matoin, August 1994 to September 1994
Rev. Richard Billings, Interim, September 1994 to March 1996
Rev. Pat Williamson, March 31, 1996 to July 14, 2000
Rev. Sue Ellen Kelly, October 23, 2000 to July 2001
Rev. Stan Hampson, Interim, September 21, 2001 to January 8, 2002
Rev. Darien Silvera, Associate to the Minister, May 2001 to August 2002
Rev. Festus Umeojiego, June 12, 2002 to June 2008
Carol Saunders, L.U.T., Dir. Of Ministry Services, June 2008-December 2008
Rev. Ken Williamson, January 2009-December 2009
Rev. Richard Billings, Interim, January 2010 to October 2010
Rev. Kurt Condra, October 2010-Present